South African Racing & Stunt Driver
Born in Johannesburg's Northern Suburbs, the Eastern part of the city would never be the same and from an early age, Smith terrorized the neighbourhood of Orange Grove with Car antics never before witnessed in the area where he grew up. Luckily he discovered Kyalami.
A long and very interesting life of high powered Racing cars and extreme Motor racing was what Robbi "Smurf" Smith dreamed of when he was in his very early years.
It was when he was 11 years old when his dad purchased a Chrysler "Hemi" New Yorker and from that day on Robbi was obsessed with the V8 engine and particularly Saloon Car Racing.
South Africa was one of the very few Countries which actually hosted its own Formula One Championship and Robbi was introduced, thru his uncle, in the very early days of Kyalami to top names like John Love, Dave Charlton, Paddy Driver, Basil van Rooyen, Bobby Olthoff, Koos Swanepoel, Jackie Pretorius, to name but a few, were his absolute heroes. Who would have guessed that one day, when he was introduced to Eddie Keizan, that he would go on to race against him and have a career in Motorsport spanning nearly 38 years.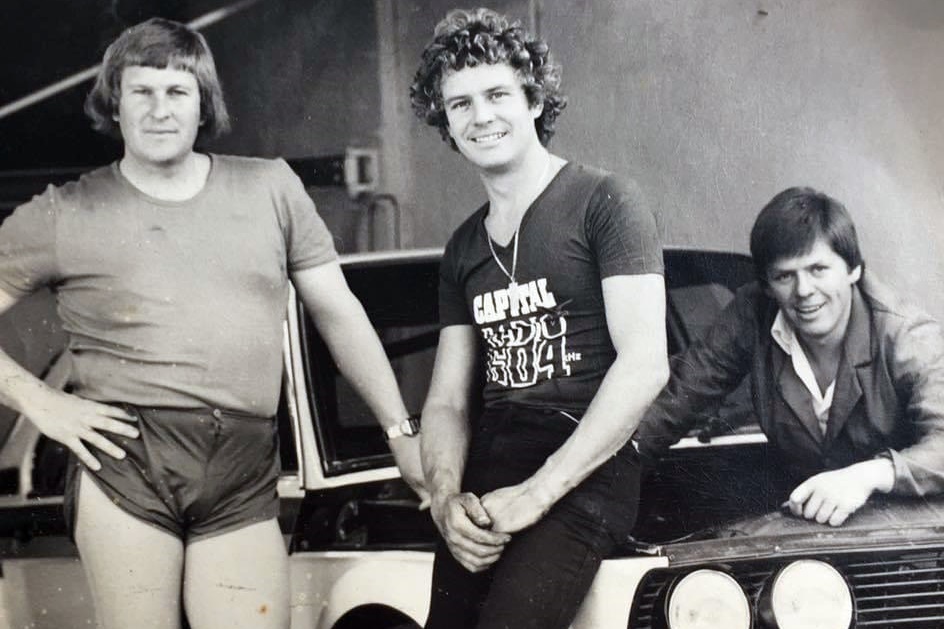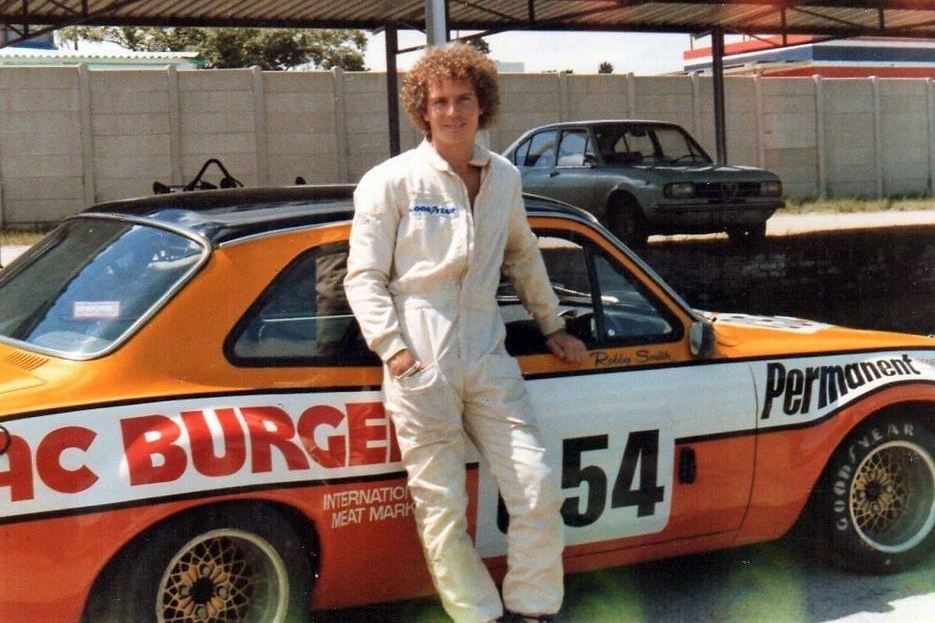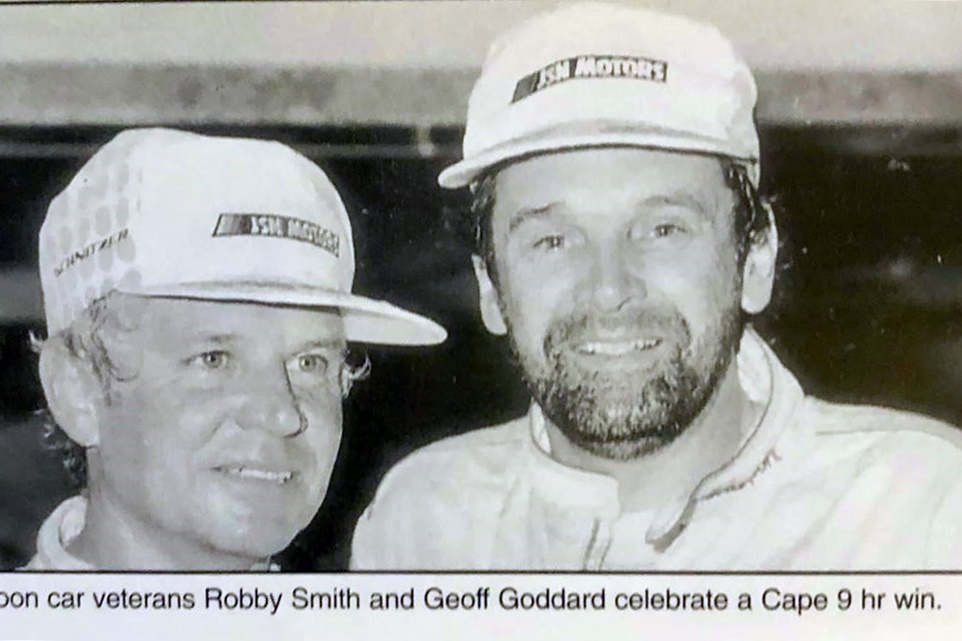 A driver with absolute passion for speed and love of circuit racing, Robbi still finds time to exercise his cars, often some still owned by his ever long friend and sponsor, Peter Kaye- Eddie, and loves every minute of it.
He has raced against the best including Tony Viana, George Santana, Hennie and Shaun van der Linde, Johan Coetzee, Paddy Driver, Willie Hepburn, Ian Scheckter; Arnold Chatz; Brian Cook, Sarel van der Merwe, Chris Aberdein, Geniel de Villiers, Ben Morgenrood, Peter Gough, Mike Briggs, Bernard Tilanus, John Craig, Geoff Goddard, Peter Lanz, Eddie Keizan, Farouk Dangor, Nico Bianco, Abel D'Oliveira, Deon Joubert, and so many top guys that leave extreme good memories of an era of the greatest Saloon car Racing in South African history. In particular, Robbi is associated with BMW and Firestone/Bridgestone having spent 9 years heavily associated with the Brands and their respective dealerships.
Life long friends have stemmed from his racing and names like Alec Ceprnich, Peter Kaye-Eddie, Mike Pennell, Marino Gallo, Giovanni Ferroli, Jan Maritz and the JSN management are part and parcel of his success.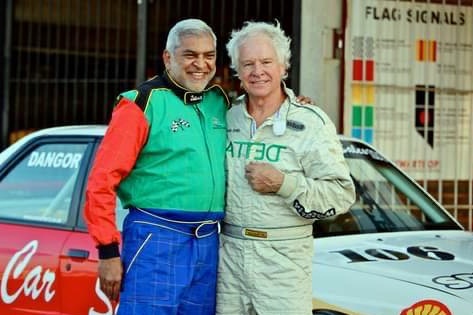 Robbi's Racing Career has been documented in various magazines and media coverage including those listed below:-
For someone who has made a life living his passion, Robbi decided to enter the film world by getting involved with small driving sequences and was probably one of the very first full time Precision Drivers, later moving on to Vehicle Stunts and has been involved in close to 1100 Vehicle stunts, drives, tricks and presentation, be it for screen, TV, Live Entertainment or even Stills for the International Film world.
The world of wheels still rules and today Camera Ready Cars is a company fully involved in the preparation, modification, adaption, transportation and presentation of vehicles for the TV Commercial Industry throughout Southern Africa and Europe and Asia.